Are you looking for Car Repair Service  for your vehicle?
Auto-Line Recovery and Repairs' MOT Centre is a specialist in car services. We are one of the leading service bays in Shardlow and indeed across Derbyshire. Our facility has multiple teams comprising of several trained technicians who can help you with any issue pertaining to car service Shardlow.
Our facility has multiple bays which lets us work on several vehicles simultaneously. We provide 2 types of service packages: interim and full.
An interim car service is necessary once every 6 months while a full service is recommended once a year.
An interim service session at Auto-Line MOT Centre consists of the following: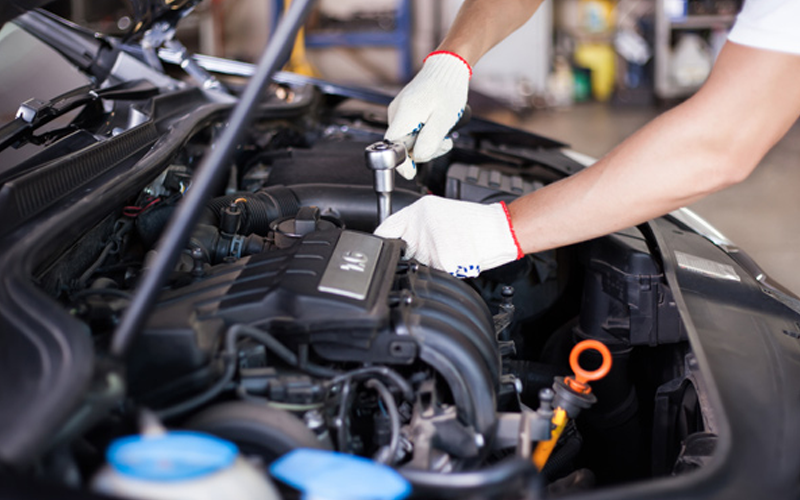 A thorough check of the car's body, including dents, damage and other areas of concern.
A check-up of the braking system which also lays stress on the ABS. For these advanced services, you will need the assistance of a professional service station like Auto-Line MOT Centre.
Seatbelts and all restraining systems will be inspected for damage.
The steering column and power steering mechanism will be checked too.
An interim car service will take into account all the essential fluids, including brake fluid, engine coolant levels and others. We will replace any fluid which has become unusable. In some cases, top-ups are enough.
Mandatory checking of your car's tyres will ensure whether they are in proper condition.
Interim car service
We have a list of standardised SOPs which have made us the most premier garage for car repair Shardlow.
Full service
A full service not only makes your rides easier, but it will also increase the resale value of your vehicle. It comprises of everything included in an interim session and some additional tests like:
Replacement of the air filter and regeneration of the DPF.
Gearbox inspection.
Your car's coolant system will be thoroughly inspected for any damage, leak or cracks. We will repair accordingly after informing you of the costs involved.
Finally, the battery, the engine cooling fan and engine diagnostics will also be checked properly.
Our technicians will also conduct necessary car repair Shardlow if there are problems with your vehicle.
We deploy specialised equipment and the latest technology which makes these checks easier and adds value to our services. This has made us the best garage for car service Shardlow.
Visit us today!
If you feel your car has been 'off' lately and there are some issues which arise while driving, call us on +44 1332799199 to book an appointment, thus skipping the queue.
With us, your search for – "best car repairing garage near me" comes to an end.