Are you looking for Van Tyres for your vehicle?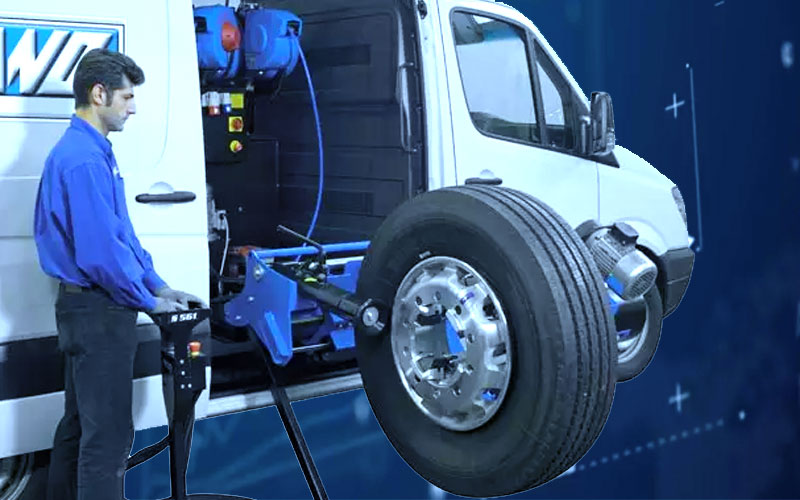 With the rise in the number of MPVs or Multi-Purpose Vehicles in the UK, there has been a significant surge in the demand of van tyres as well. At Shardlow in Derbyshire, we - Auto-Line MOT Centre - are the leading retailers and stockists of such tyres.
We have a large pool of clients who come from Nottinghamshire and the neighbouring Counties as well.
If you are looking for superlative van tyres Shardlow, you are welcome to visit our facility on any working day.
Characteristics of van tyres
Van tyres may often share the same size and dimensions as car tyres Shardlow. For instance, sizes "225/55R16" and "250/55R17" are some common measurements of van tyres which are ideal for MPVs like the ubiquitous Mercedes-Benz Sprint.
However, when it comes to load-bearing and speed-rating indices, these units are far more advanced than their passenger car counterparts.
Here are some more features which make van tyres a separate category:
They have hardened sidewalls and a lower aspect ratio which gives them an untouchable amount of strength.
When you buy van tyres Shardlow, you are also paying for their premium tyre carcasses. These special constructions have lots of silica and other proprietary materials in them which make them able to carry loads for much greater distances.
Regardless of whether you are driving on paved, unpaved or gravelly roads, or even off-roading to an extent, these units can guarantee strength and performance. This is why most major tyre manufacturers including Continental, Dunlop and Pirelli have their range of van tyres.
Finally, even cheap van tyres Shardlow can offer appreciable traction, braking efficiency and superior stability compared to car tyres.
Why should you choose Auto-Line MOT Centre?
Here are some of the reasons you can contact us when you are looking for 'tyres near me.'
We have been universally acknowledged as the best supplier of van tyres and every other variant in this County. Our clients and patrons have depended on us for several years. We have always managed to aid them in the best possible way.
We procure our products directly from the manufacturers. It gives us an edge over several other retailers as we can pass on any bells and whistles to our clients.
Finally, you can easily buy tyres online from us via our website.
Feel free to call us on 0173 279 9199 on any business day for more information.