Are you looking for  
Timing Belts

Repair

 

for your vehicle?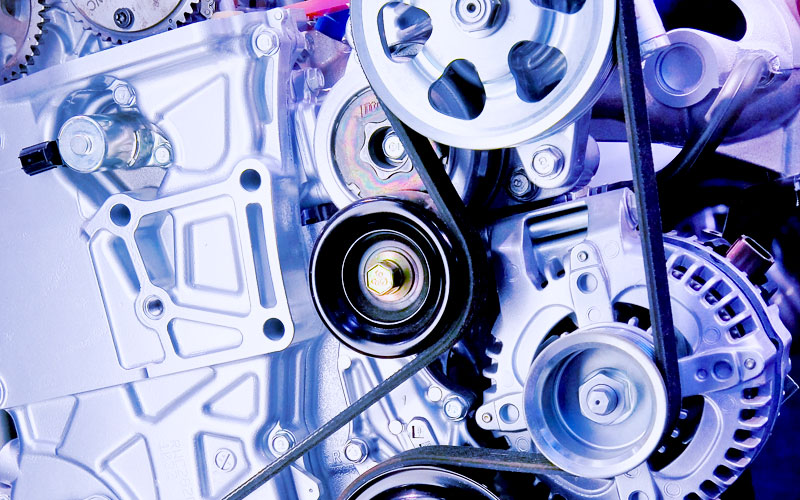 A timing belt, also known as a 'cambelt', is a rather ordinary-looking grooved rubber belt which, however, has a unique function in every vehicle. It is essential in the proper functioning of your car as it connects, synchronises and ensures timed interventions between the engine's camshaft and its crankshaft.
Since this belt has to face a lot of heat and pressure, it requires timely checks and replacements.
At Auto-Line MOT Centre, we have a team of experts who are specialists in timing belt repairs Shardlow.
We use OE-grade spares and state-of-the-art technologies which can resolve any issue pertaining to a malfunctioning cambelt in a very short time.
Signs of faulty timing belts
Here are 3 common reasons which cause damage to your car's cambelt. If you notice any of them, you must immediately visit our facility. Simply call +44 1332 799199 and book an appointment.
Repeated engine misfires - This is one of the first signs that something is wrong with your car's engine. While misfires may have other causes, a faulty timing belt is usually the chief culprit. On most occasions, the belt is worn out and fails to connect to the camshaft properly, resulting in mistimed opening of any one cylinder of the engine.
Cambelt repair Shardlow is the only way to address this issue. Note that we recommend a replacement of this belt and not a repair per se.
Sudden drop in engine oil pressure - This is one of the most difficult timing belt repairs Shardlowstrong> as sometimes the entire motor needs replacement. A timing belt, as you know, times gear movements. If this belt is worn out, it may break into smaller pieces and directly drop into the car's oil pan.

This timing belt servicing is no cake's walk and may require a couple of days.

Engine idles roughly - Whenever the teeth of a cambelt become brittle, it poses a threat to the engine. At times, some of the teeth may break apart and fall directly into the gearbox, making the engine idle with a pronounced sound.
Should this happen, a replacement of the timing belt Shardlow is a must. At Auto-Line MOT Centre, we store OE-grade replacements with their respective warranties.
Still searching – "timing belt replacement centre near me"?
Head over to our facility as soon as you can. We will offer value-added services that very few other facilities offer. For example, in some new cars, the coolant pumps are also handled by the cambelt. In keeping with the best global practices, we will also replace the coolant pump if required during timing belt repairs Shardlow.