Are you looking for  Winter Tyres for your vehicle?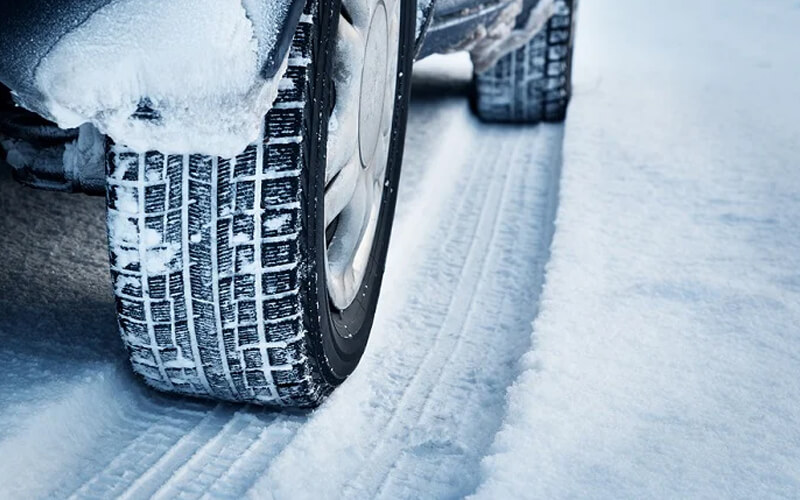 Buy new winter tyres Shardlow - Auto-Line MOT Centre The topic of "buying winter tyres" has been extremely relevant to vehicle owners, especially since 2010. Since then, it has been mandatory in many European countries to use winter tyres to prevent accidents caused by ice, slippery roads and slush which impair driving safety. In the UK winter tyres are still not mandatory. That does not mean, we don't have the same issues. Therefore, more and more car owners in the UK switch to winter tyres at the start of the cold season when the temperatures drop down to 7 degrees Celsius.
BUYING THE RIGHT WINTER TYRES
When buying winter tyres, drivers must pay special attention to the tread and rubber compound. High-quality winter tyres have a particularly grippy tread and a special compound which provides the necessary elasticity at low temperatures. This is the only way to ensure that sufficient power transmission is achieved via the interlocking with the ground.
When buying winter tyres, the frequently used M+S symbol indicates whether the tyres marked in this way have better driving and traction properties in slush and snow than other tyre types. The design of such winter tyres is based on larger tread grooves and studs, which are additionally separated by wider gaps. The additional sipes in the tread pattern of winter tyres enable better interlocking with the loose ground such as snow due to the higher number and overall length of the gripping edges.
Since the designation M+S is not protected, it does not offer any security in the selection and purchase of winter tyres. In order to provide the customer with a more transparent quality criterion, the "snowflake symbol" was developed. This is only found on those tyres that have been tested under strict criteria for their winter driving characteristics.
IMPORTANT INFORMATION FOR THE COLD SEASON
In winter, the tyre pressure increases much less while driving than in summer temperatures. Therefore, in dry winter weather, it is recommended to increase the pressure of the winter tyres by 0.2 to 0.3 bar. However, this does not apply to slush and slippery conditions.
When buying winter tyres, it is also important to know that the use of tyres with a lower speed index is permitted. The widely used speed category T allows speeds of up to 118 mph. However, higher speed categories (U, H and V) are also offered in almost all tyre sizes when buying winter tyres. The highest one is marked W and allows speeds up to 167 mph.
Cheap winter tyres Shardlow - Auto-line MOT Centre Here on this website, you will find many different brands of new winter tyres Shardlow. Just select "winter", type in your tyre size, and within seconds you can see all the new winter tyres Shardlow we stock. From all the famous premium brands like Continental, Michelin, Pirelli etc. over mid-range brands to budget tyres. We have winter tyres for everybody.
Need advice? Please get in touch. You can find our contact details on our homepage.