Are you looking for Clutch Repair for your vehicle?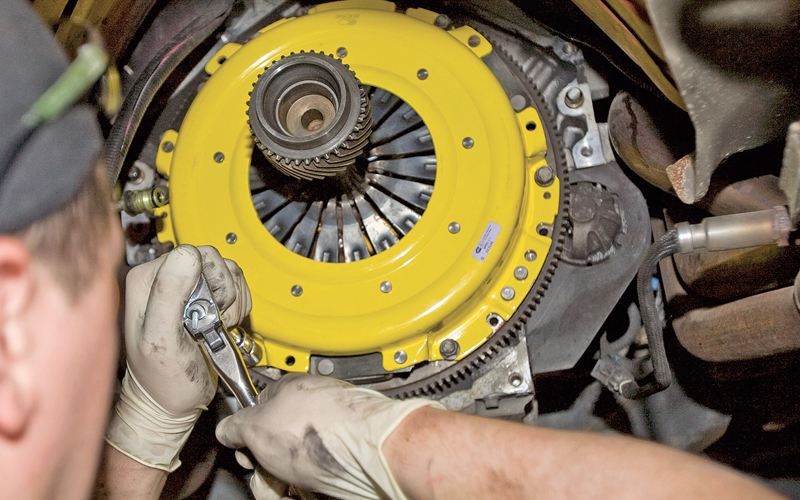 The clutch mechanism is one of the most complicated ones in any vehicle. It has so many components working in tandem that if one part fails, the entire system collapses. Moreover, it has been our experience that most of our esteemed clients do not understand the clutch system fully.
Auto-Line MOT Centre is the most reliable car service facility in Shardlow. We are the leading facility for clutch repair Shardlow.
We offer a wide range of vehicular checks, overhauls and also advise our patrons on how they can ensure their car's health.
Identifying a bad clutch
Auto-Line MOT Centre believes in providing service and sharing knowledge that our technicians have garnered over the years. If you can identify a clutch issue by reading the points mentioned below and bring your vehicle to our clutch replacement garage Shardlow in time, it will be a win-win situation for all of us.
Trouble when shifting gears: This is the most common syndrome of a failing clutch. You will notice that shifting the reverse gear becomes even more problematic. It is often the result of a damaged clutch plate. You will find that this problem increases with each passing day. It is best to contact Auto-Line MOT Centre on any working day by calling at +44 1332 799199.
Strange noises when shifting gears: As we mentioned earlier, a clutch system has a lot of components. If they are malfunctioning, you will occasionally hear sounds which are not as usual. In such cases, certain parts may require replacements. We will be happy to help you.
Clutch slippage This is another classic indicator that your car's clutch needs an overhaul. You will notice that the transmission sometimes slips out of gear for no apparent reason. Clutch slippage can make your rides extremely trouble-prone. Note that there are no DIY methods to fix this - you need to visit our clutch replacement garage Shardlow.
Age and use: Often, drivers ignore the wear and tear that affects a clutch assembly. Note that most clutches are designed to last for anything between 50,000 to 100,000 miles. Since people have different driving characteristics, clutch troubles tend to be unique. We have noted that most city dwellers often complain of shortened clutch lives because they need to change gears frequently.
Are you Googling – "clutch replacement garage near me"?
Visit Auto-Line MOT Centre today and have a look at our technological prowess. We have the finest, OE-grade replacements for most clutches. Please remember that it is nearly impossible to repair a damaged clutch; our technicians will highlight the affected areas and replace them accordingly.
You can call us today at +44 1332 799199 to book a slot if you think your car's clutch is acting up.