Are you looking for  Summer Tyres for your vehicle?
Buy cheap summer tyres Shardlow at the Auto-Line MOT Centre.Before the start of the warm season, motorists have to deal with the issue of "buying summer tyres". Because in the period from April to October the use of summer tyres is recommended. Tyres are one of the most critical factors in driving safety. When deciding to buy new summer tyres Shardlow, it is, therefore, extremely important to know the essential aspects.
THE MOST IMPORTANT POINTS WHEN BUYING SUMMER TYRES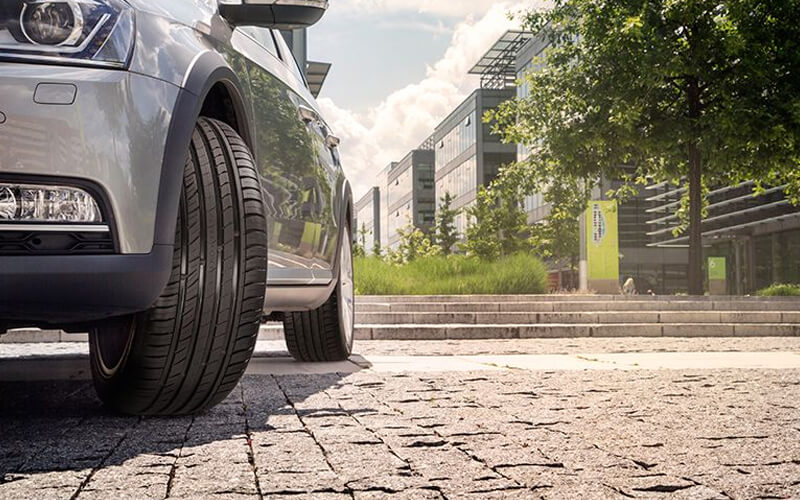 Under no circumstances should winter tyres be used during the summertime - even if their tread pattern is still good compared to that of your old summer tyres.
This is because summer tyres are often exposed to high temperatures during the warm season. Winter tyres are not designed for this and, when used in summer, lead to considerable impairments in driving safety. When you buy summer tyres Shardlow, you as a car owner should pay attention to the rubber compound. In contrast to winter tyres, summer tyres have a unique and much harder rubber compound. Therefore, even high temperatures don't affect their condition. This means that high speeds are possible with little wear and tear. The tread pattern of new summer tyres is flat so that the vehicle has a good grip on dry roads. The longitudinal grooves also displace water when it rains. Buying summer tyres is also worthwhile financially. Because the straighter tread of summer tyres reduces rolling resistance, this not only makes for a more comfortable ride due to the lower rolling noise but also has a positive effect on fuel consumption.
When new summer tyres Shardlow are needed.
Buying summer tyres from Auto-Line MOT Centre The purchase of summer tyres is necessary at the latest when the tread depth reaches 1.6 millimetres - this is the minimum tread depth allowed by law. However, the replacement of summer tyres is already recommended at a tread depth of three millimetres. It should, therefore, be checked regularly. In addition to the tread depth, the age of the tyres is decisive for buying summer tyres. The rubber compound becomes porous over the years, which is why summer tyres should not be older than six years. The date of manufacture can be determined via the so-called DOT. This is located on the sidewall of the tyre and consists of a three- to four-digit number indicating the week and year of production.
Please have a look at our website now.
All you need to do is type in the required tyre size or vehicle's registration number and choose "summer". Within a few seconds, you will see a wide selection of top- branded tyres from well-known manufacturers like Pirelli, Dunlop, Bridgestone, Michelin and many more. If you would rather go for a set of tyres of the mid-range or if you are looking to buy budget tyres, you will also find what you are looking for right here.
Once you have found the right cheap summer tyres Shardlow for your car (and your wallet), book your fitting appointment and click on check-out. In case you are not sure which tyres to buy, please call us.