Are you looking for Locking Wheel Nut Removal for your vehicle?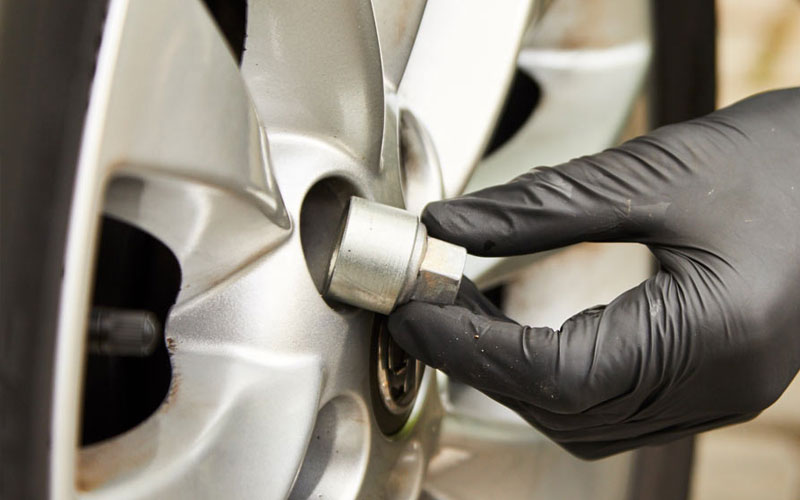 At AUTO-LINE M O T, we have observed over the years that several of our patrons have lost or misplaced their vehicles' locking wheel nut keys.
It is of paramount importance to keep this key safe as you cannot remove the locking wheel nuts or lug nuts without their dedicated unique key.
However, in case you have misplaced the key or the lug nuts are too tight, you can opt for our services of locking wheel nut removal Scunthorpe.
What is the locking wheel nut key?
A lock nut key is generally made of stainless steel with a hexagonal indent, meant to unscrew the lug nuts in a damage-free manner.
Lou's Tyres Limited has a dedicated expert team which works tirelessly to ensure maximum client satisfaction. If you are looking for a reliable workshop that can remove locking wheel nuts without a key, we are your best shot. 
How to keep the locking key safe?
Keep it in the glove compartment
Do not let it slide down through the sides of your car seats
Keep a Hi-Vi bag handy to store your car's wheel nut removal key, etc.
How can we help?
Here is a list of steps we follow for locking wheel nut removal Scunthorpe.
The lug nuts will be assessed and inspected first. Depending on this information, we will inform our patrons of the estimated time needed for locking wheel nut removal Scunthorpe.
In case of damage, we will suggest you get a new set from our inventory. 
We do not use of air guns etc. As these tools can cause damage to the rims. To avoid this, we only use custom wrenches of perfect sizes which help us to free the locking wheel nuts without much hassle.
Please note that we store OE-grade locking wheel nuts from some of the best manufacturers in the world for your benefit.
However, in case our proprietary technologies fail to remove the lug nuts, we might have to drill them out. But rest assured, this would only be the last option. The process won't inflict any damage to your car's wheels.
If you are in search of locking nut removal DERBY, AUTO-LINE M O T is your go-to shop! 
Give us a call on 01332 799 199 or directly come to our workshop at BRITISH WATERWAYS YARD, SHARDLOW DE722HL