MOT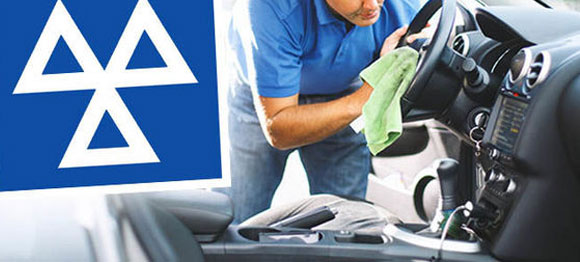 The Driver and Vehicle Standards Agency (DVSA) mandates that your vehicle must be roadworthy and safe at all times. Any vehicle which is older than 3 years must pass an MOT test each year. If you live and drive in South Derbyshire, you can visit our facility - Auto-Line MOT Centre - on any business day for an MOT Shardlow.
We are authorised by the VOSA to carry out MOT testing class 4, 5, 7. These categories indicate different vehicles based on weight and utility. They are the following:
Class 4 vehicles include passenger cars, taxis, minibuses and any other vehicle which has a maximum sitting capacity of 12 people.
Class 5 includes all vehicles which can carry more than 12 people.
Class 7 includes good carriers which weigh between 3000 and 3500 kg.
While the classes are quite different, our MOT test Shardlow follows a standardised method of elaborate testing which is in line with the Government's guidelines.
Lighting and signalling
We will check:
Headlights and rear lamps for any damage.
Headlamp aim for any misalignment.
Colour of the light emitted.
All internal lights.
Hazard lights.
Horn.
Braking
Our MOT test Shardlow includes the following tests:
Brake pedal.
Brake fluid levels.
Anti-Locking Braking System or ABS.
Hand-operated braking mechanism.
Brake pad warning lights.
Safety tests
At Auto-Line MOT Centre, we ensure that your car is safe to drive. The checks offered are for:
Seatbelts and other restraints.
Specially-designed arrangements for babies.
All airbags.
Seats – Whether they can be fixed in the upright position, are securely affixed, and the driver's seat can be adjusted.
Tyres and wheels
The following checks will be done -
Overall condition of the tyres.
Tread depth – Minimum 1.6 mm.
Tyre size and type.
Tyre pressure monitoring system (TPMS).
Dashboard warning lights for run-flat tyres.
Exhaust system
Inspections made under this include -
Exhaust emissions.
Camshaft drive belt.
Diesel particulate filter (DPF).
Overall condition of the exhaust system and whether it has leaks or is producing too much noise.
Steering and suspension
The following inspections will be carried out -
Steering lock mechanism.
Steering oil level.
Power steering.
Dashboard warning lights for power steering.
Body
Chassis.
Bonnet.
Condition of the exterior, including windscreen, doors and all windows.
State of its spare wheel mount.
VIN and registration plates (Characters correctly written and spaced, colour, condition, etc.).
Washers, wipers and all essential equipment.
Steering and Suspension
The following inspections will be carried out -
Steering lock mechanism.
Steering oil level.
Power steering.
Dashboard warning lights for power steering.
The MOT test was changed in 2018 and several new checks were added (for example, DPF for diesel cars) and modifications made.
If we find any major defect, you can always avail of our MOT services Shardlow.
Alternatively, if your vehicle has not passed the MOT Shardlow, we will carry out all necessary repairs and replacements so that the next test is a 'pass.'
Contact us
You can reach out to us on any working day by calling us at +44 1332 799199. Feel free to browse through our website for other details.
At Auto-Line MOT Centre, we are open till 5.30 PM on all weekdays and till 4PM on Saturdays. Note that our facility is closed on Sundays.